The experience acquired as Surveyors/Loss Adjusters for the various goods sectors makes it possible for us to meet the requirements not only of standard users but also of most advanced Customers, who need damage quantifying reeports as well as Loss Prevention.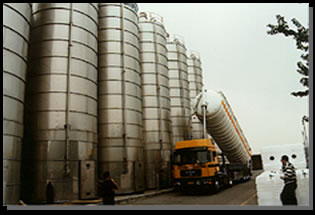 We also operate in the sectors of c.r. product , theft investigation, fire and all-risks coverage.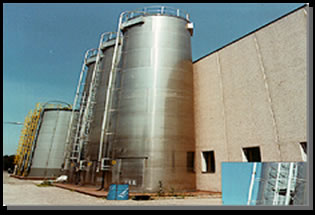 Users often commit jobs to operators before they actualy know their professional skill, therefore with the possibility of obtaining excellent services from experienced professionals or service companies, but also with the risk of facing difficulties if the service is not adequate.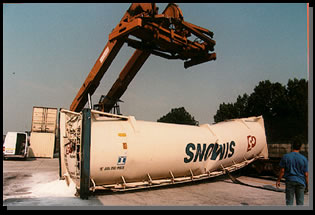 To remedy inconveniences of this kind it is mandatory to contact long-trained Surveyors/Loss Adjuster Offices, which, after a long, exhaustive, precise development, have now reached the highest qualification levels.

It is exactly this level that our Office has attained. It was created and developed in strict connection with the market requirements, first of all to supply a constant high quality service, with no unpleasant surprises.

Our Customers are among the most demanding ones: They are primary companies specialised in the sectors for which, upon request, we can supply full evidence of their satisfaction.
As a matter of fact they are Insurance Companies, Brokers, Carriers and Shipping Agents for road and rail, sea and air transport, together with many high qualified companies shipping or receiving goods, producing goods or storing them for third parties.

We maintain this high quality standard for the service we supply in Italy on the whole territory for Domestic and Foreign Customers with special regards to transport, but also in other Countries, upon commitment by our Italian Customers, and we operate directly or through a valuable network of selected Transport Surveyors.

So this is our philosophy: to work with the highest available skill, for the best qualified Customers who can appreciate our careful service and consider it an excellent and indispensable tool in a market with steadily increasing demands.

We conclude this profile and mention that the Principal of our Office has been Secretary of A.I.Per.T. (Italian Association Cargo Surveyors) for four years and has conceived, promoted and implemented four Meetings (in Genoa, Venice, Sorrento and Pisa) on topics of wide interest for the world of transport. The Meetings had a vast appeal for qualified Users.