As far as Loss Prevention is concerned, this can be successfully dealt thanks to the vast survey experience acquired in years of practice "on site".
In fact, not knowing the dynamics leading to the loss and damage assessment, it would be quite difficult to convince involved parties to implement means and measures to prevent such events, which cause not only financial problems but also frequent risks of personal injuries.
You only need to think that an erroneous location and/or fastening of heavy equipment on a truck, may by itself cause the drop-off of the equipment under the action of the centrifugal force during transport, with hundreds thousand Euros.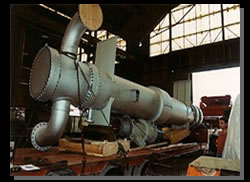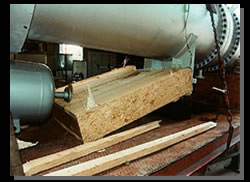 And what about inadequate packing which sometimes instead of protecting goods favours the damage (for instance non weather-proof cartons, into which moisture or water may leak, or absence of conditioning material inside, apt to prevent breakage).
Not to mention the theft and robbery prevention security, involving goods transport vehicles as well as warehouses where goods are stored.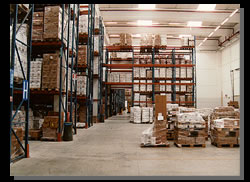 We could mention hundred examples. But what is most important is that the Users most responsive to these problems (insurance companies, carriers, producers) know that only experienced Loss Adjusters are in a position to supply a high practically valid service, simply because the Loss Adjuster has to deal every day with the most different causes of damages, as they simply lie under his eyes.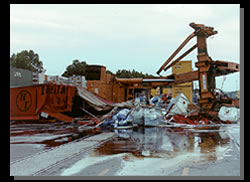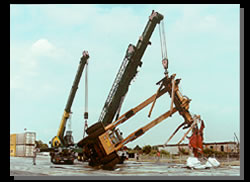 The experience acquired by our Loss Adjuster in this sector covers a wide range of deep dealt-with cases which contributed to the outstanding versatility which enables us to operate in many cases.
Just for presentation's sake , we would stress the fact that we played an important role in conceiving and organising, on behalf of A.I.Per.T. (Italian Association of Cargo Surveyors), two meetings on Loss prevention:

· in 1999, in Venice, Meeting entitled: "Traditional Antithefts and Satellite Systems as theft and robbery prevention devices in goods transport: current state and prospects", with the participation of primary companies such as GRUPPO FIDELITAS, MED, MULTIMEDIA, WAY, TECNOBLOCK, and important guests such as the most important insurance companies, brokers, transport law experts, carriers;
· in 2001 in Pisa, Meeting entitled "Loss Prevention - Several subjects", also in this case with the participation of primary companies such as FERBROKERS, GENERALI MARINE, INA-ASSITALIA, INTERFRON, MECK LOCK SYSTEM ITALIA, VOLTRI TERMINAL EUROPA, with guests and lecturers of great importance.